Posted on February 14, 2016 in Cruising
Cruising in Style
Alluring destinations reached on elegant cruises and yachts makes the travel to the ports of call an experience unlike any other. Fewer passengers with exclusive, personalized, attentive staff takes cruise travel to a new level of standards.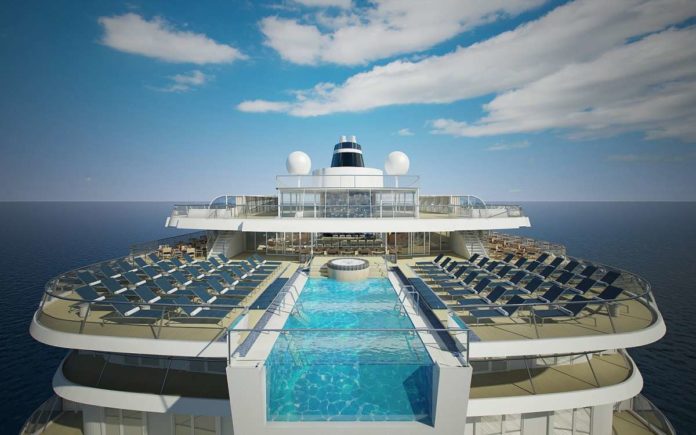 Cruising is an all-inclusive concept on luxury cruise lines and yachts. The relaxation in designated suites and cabins include luxurious accommodations with exclusive sleeping areas, seating area, mini-bars, balconies and personalized service.
Social areas are lush and inviting for guests to relax and socialize. Wines and other beverages are complimentary and chefs prepare elegant, delectable cuisine three meals a day. The crew is attentive to their guests needs.
These luxury yachts and cruise ships provide fitness areas and the ultimate spa experience.
Cruising guests dress elegantly in the evening and classy casual during the day. The men's attire is normally slacks, shorts, long and short sleeve shirts. Don't forget evening dress shoes.
Tours at the visiting ports are arranged. Individuals arrive and have the opportunity for group touring or couple exploration using guides or GPS held devices. Cruise excursions may be researched on the cruises website for early booking.
Whatever cruise line you decide to take your voyage on, you will be immersed in culture, gorgeous scenery, relaxation and adventure. You will make lifelong memories.
Posted on November 26, 2015 in Cruising, Travel
Cruising on the Carnival Ecstasy     Bahamas Cruise
Our cruise on the Carnival Ecstasy was a family cruise. My Dad, brother, sister-in-law, husband and myself went on a 5 day cruise to the Bahamas.
We had a balcony cabin that was perfect for my Dad, husband and myself. My brother and wife had a neighboring stateroom. The outdoor balcony had dividers which we were able to open for one large balcony.
l
Sleeper upper with towel creature.
Our 'evening visitor'.
Every evening each stateroom received the Funtime, the Daily on-board activity schedule. The schedule included the next day port of call, tours, time schedule (do not miss the re-boarding times), ship activities, dining, spa specials, showtimes and lounge entertainment.
The ship is walkable with elevators conveniently located off the atrium. Dining rooms provided for early and late dining and breakfasts. One 'food station' had 24 hour service. Also available was in-room meal delivery. The buffets had meal options from soup and salad to delectable desserts. Specialty dining rooms for an additional fee are reservation only. Poolside beverage and food stations provide outside dining to enjoy lounging around the pools and hot tubs throughout the day.
Parents and children can participate in numerous games. The ship has a "kids center" where parents can check their children into the club and enjoy the spa or fitness center. Staff members provide interactive activities and supervision for the children.
Did someone say 'shopping'? Yes, there is shopping on board for souvenirs or any necessity you left at home. Specialty shops for clothing, jewelry and flowers are in the shopping arcade. The evening 'shopping sales' will find women looking for that something special as the men stand to the side to hold the purchases!
Looking to enjoy the indoors and find a quiet niche for reading? Throughout the ship are reading rooms and leather recliner chairs overlooking the sea. Grab a tropical drink or specialty coffee and enjoy!
Cruising can be as laid back or as active as you want. It is your cruise, so choose your style of cruising, make reservations (highly recommend travel insurance) and pack lightly.
Have you cruised before? Share where you have cruised and on what cruise line!
Mary Ann